About Us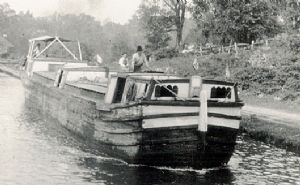 Our Name
We often get the question "Where does the name Cushwa come from?"
Well, the name Cushwa comes from the the Cushwa Basin located in Williamsport, MD. When the C&O Canal was built, canal boats would turn around at the basin. The C&O Canal Towpath is about 187 miles long and the Basin sits at about mile marker 100. It's not exactly halfway but it sounds like a good place to turn around.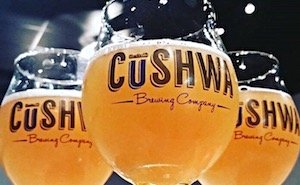 Our Mission
Exceptional Beer. Positive Impact. Respect.
With our personalities and interests being different, each of us brings a different level of expertise to this wild but exciting endeavor.
In spite of our differences, we come together with similar values expressed in the mission statement. We aim to provide the best product possible, while having a positive impact in our communities, and respecting every aspect of the business.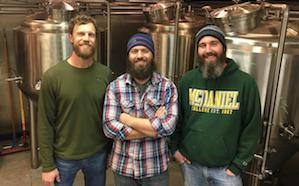 Our People
Marcus: My passion for brewing started in my mid 20s, when I took up homebrewing as a hobby after receiving a Mr. Beer kit for Christmas. You could say I was hooked from then on always striving to create exceptional beer for my family and friends. Eventually I teamed up with Scott and Garrett who equally nerd out on all things beer. When I'm not working on my next beer recipe or bellied up to the bar chatting with the loyal locals, you can usually find me traveling to see a good concert and enjoying the outdoors.
Scott: Co-Creator of Beer Blueprints, Cultivator of Beard, Counter of Beans, Pancake Maker Extraordinaire, Air Guitar God, Witzelsucht, All-Around Maverick Renegade
Garrett: I generally strive for simplicity in all aspects of my life. I am a minimalist at heart. The things that matter most to me are family, traveling, running, eating, and drinking. Quality over quantity.